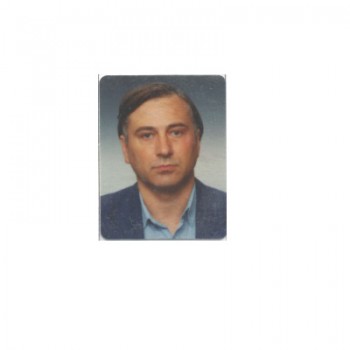 Specializare iniţială: Philosophy of Language

Visiting fellow la: Oxford University (UK), Christ Church College; Cambridge University (UK), St John´s College; Bielefeld University (Germany), bursa de cercetare Alexander von Humboldt (subiect: metafilosofia lui Wittgenstein); Institut für die Wissenschaften vom Menschen, Vienna, Austria, 1999 etc.

A conferenţiat pe teme de filosofie analitică (Wittgenstein, Rawls etc.) la universităţi şi institute din Germania, Marea Britanie, Belgia, Austria, Ungaria, Turcia şi Romania.

Interese de cercetare:
Filosofie politică analitică: Dreptate socială, Libertate, Egalitate, Rawls
Filosofie: Wittgenstein
Teorii politice: Conservatorism, Liberalism
Istoria ideilor: Individualism, Solitudine

Membru al Steering Committee al proiectului internaţional de cercetare
"Rights to a Green Future, Uncertainty, Intergenerational Human Rights and Pathways to Realization (ENRI-Future)", 2011-2015 – proiect finanţat de European Science Foundation
Publicaţii
Wittgenstein: Why Philosophy Is Bound To Err, Peter Lang Verlag (Editura Peter Lang), Frankfurt am Main, 2000
Solitude and the Birth of Modernity, Colegiul Noua Europă, Bucureşti, 1999
Anatomia răului politic, Editura Ideea Europeană, 2005
Filosofia limbajului şi limbajul filosofiei, Editura Ştiinţifică şi Enciclopedică, Bucureşti, 1989;
Conservatorismul anglo-saxon, Editura ALL, Bucureşti, 1994; (Cartea a primit premiul Ion Petrovici al Academiei Române pe anul 1994)
Liberalismul - între succese şi iluzii, Editura ALL, Bucureşti, 1998

Wittgenstein Against Explanation in Philosophy and in The Kulturwissenschaften, in Culture and Value. Philosophy and the Cultural Sciences, eds: Kjell S. Johannessen & Tore Nordenstam, The Austrian Ludwig Wittgenstein Society, Kirchberg am Wechsel, 1995, pp. 348-354.
Rational Reconstruction: Preconditions and Limits, in Theoria, vol. 11, no. 27, September 1996, pp. 33-47.
Rawls' Encapsulation of Justice, published electronically by the Institut fuer die Wissenschaften vom Menschen, IWM Working Papers, no. 2 /1999. 60 pages., http://www.univie.ac.at/iwm/pub-wp.htm
Two Kinds of Identitary Concern, in Weighting Differences : Romanian Identity in the Wider European Context (edited by Vasile Boari, Sergiu Gherghina), Cambridge Scholars Publishing, 2009
Political Manichaeism in Contemporary Public Debates: The Romanian Case, in Southeastern Europe/L'Europe de Sud-Est, vol. 30 (2003), pp. 1-12
The Autonomy of Morals. Two Analytic Arguments, in the Journal for the Study of Religions and Ideologies, vol. 9, no. 26, Summer 2010, pp. 3-17 (www.jsri.ro)

Wittgenstein Against Intrinsecalism (2002), Rationalism, Political Rationalism and the Error of Encapsulation (2005) and others.
Contact